Reduce bookings admin by 40%
Get more bookings, get found by locals
Simple automation that keeps you in control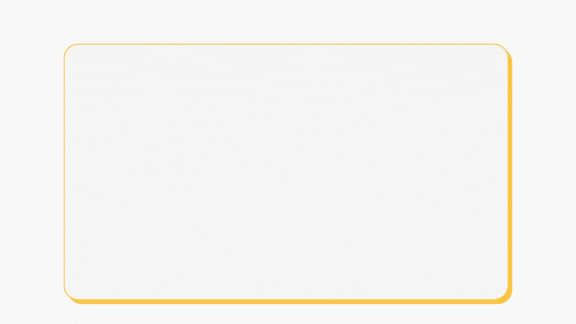 MORE TIME FOR YOU & YOUR CUSTOMERS
One Click Bookings
No more data entry, no more back & forth emailing - just a simple click! See all your pending requests in one to-do list. All the information you need to accept or decline a booking. Edit, cancel, refund and add a bond in seconds.
You decide what bookings you accept.
MAKE YOUR ACCOUNTANT HAPPY AGAIN
Never chase an invoice again
Save yourself the stress of the monthly invoicing run. Take payments online for casual and recurring bookings by card or direct debit.
Automatic invoice generation, receipts and payment collection . With a 99.9% success rate, unpaid bills will be a thing of the past.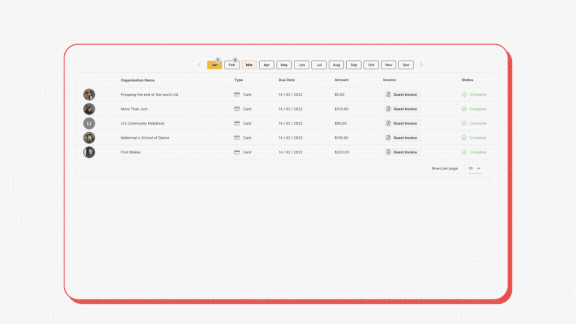 NOT TECH SAVVY? NO PROBLEM…
Take bookings online with no IT required
The easiest way for people to find and book your venue online, view availability and self service information.
Create attractive venue hire web pages as easily as updating a facebook profile. Set up a process that works for you.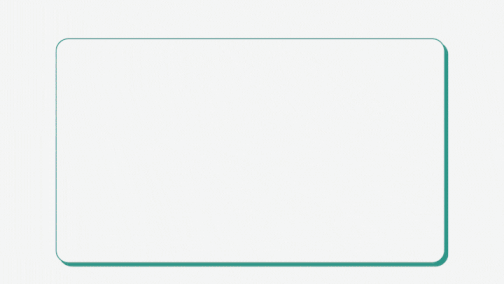 FREE GUIDE DOWNLOAD
Step by step guide: How to move to online bookings
Download the ultimate guide for how to transition your community venue to an online booking system so that you can reduce admin and grow your bookings sustainably.
💛 How to get the project approved with your board or leadership
💛 The 5 step plan and timelines
💛 How to set up your venues and rate card for easy online bookings
💛 How to manage the change with your customers
💛 How to move across your bookings
COUNT BLESSINGS, NOT BOOKINGS
All your bookings & customer data at your fingertips
All your important data in a simple dashboard view. Track your monthly revenue and project future earnings. Easily measure the impact of cancellations and closures. See your highest spending customers. On demand data download for your reporting or grant proposals.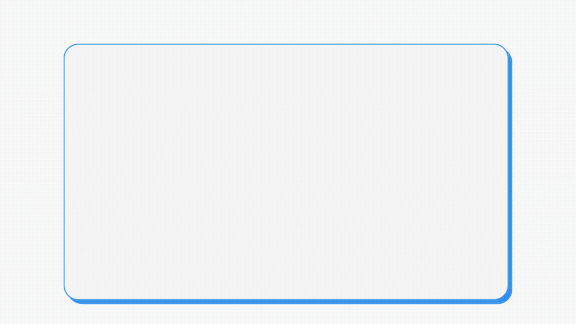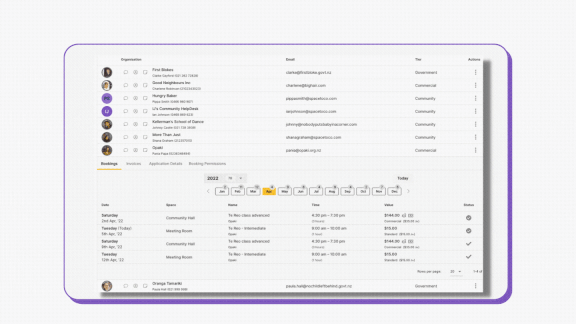 PURPOSE BUILT REGULAR HIRER TOOL
Easy to manage your regular hirers
Enter up to 3 years bookings for your regular hirers in a couple of clicks. Manage different rate cards and legacy rates. Grant self booking permissions for trusted users. Self service portal for hirers to view bookings, cancel and download invoices.
Finally, a purpose built tool for community centres where you won't have to compromise on how you manage your regular hirers
WE SUPPORT ALL TYPES OF VENUES, PROCESSES AND CUSTOMERS
Is your process too complicated for online bookings?
If your venue or processes have heaps of niggles that you think make it difficult to move to online bookings, then challenge us to show you how it could work! We support awkward spaces, different cancellation policies, tricky customers, legacy rates and lots more...
BECOME PART OF THE CO-MMUNITY
Join the 100s of community venues that are growing with SpacetoCo
When people see our software, they can't believe all the super easy features we've built that will make your life so much easier. That's because SpacetoCo was designed specifically for community venues like yours! We take all the feedback and ideas from our partnership with hundreds of venues
SpacetoCo has cut down our operating time of dealing with bookings 80%.

If we have any ideas about how to make it a better facility space, SpacetoCo has our back. They listen to our input, they have tech support and user support for us constantly.
SpacetoCo offered us a chance to not only streamline our processes around the booking of space but gave us an opportunity to be exposed to a wider audience. We've since taken bookings for weddings, baby showers, documentary shoots and group workshops. The power of local people accessing local space is a vision we share with SpacetoCo
The feedback from the customers is that people like the fact that they can browse the spaces and book from the comfort of their own home. That ability to continue to have the conversation with the customer outside of normal hours is a massive plus for us.
HOW MUCH DOES IT COST TO USE SPACETOCO?
SpacetoCo can be a net zero cost for your venue
Our pricing is designed to be affordable for all types of community venues, so that we can help as many people as possible find and book local venues. It's a pay as you go pricing model - so you don't have to budget cash upfront to benefit from the powerful time saving features of the platform.
Our fees are 15% of the revenue we process from your bookings. Each month we pay you a lump sum for your bookings revenue, minus our fees. Most venues see a growth in revenue of between 10-30% by using SpacetoCo - so the cost of using the platform is easily offset by the growth in income.
Even better, it's free to use SpacetoCo for free ($0) bookings!
Watch the video to understand more about how SpacetoCo can be free for your venue....
How to get return on investment from an online booking system
Watch our venue partners talk about how they made the decision to use SpacetoCo and how they have reaped the rewards of this investment.
EXPLORE HOW SPACETOCO WORKS
Get a demo of SpacetoCo
Call us on +61 08 6102 1191 (AUS) +64 9 887 4698 (NZ)
or check out our options below to learn more...
EXPLORE HOW SPACETOCO WORKS
Get a demo of SpacetoCo
Choose the best way to explore whether SpacetoCo is a good fit for your community venue.
Book a tour of SpacetoCo
Schedule a free, no obligation demo with one of our local community venue experts.
The demo is customised around you, so we can chat about what you need for your unique venue, processes and hirers.
You'll get heaps of ideas for how to make managing bookings more efficient, how to get started with going online and inspiration for how similar venues grow their communities with SpacetoCo.
WHY WE EXIST
Local people creating their communities in your local spaces
We do this through...



Sustainability
We believe that there are plenty of spaces and it's not always necessary to build more. By utilising existing assets more efficiently and by making it easier to book spaces online, we all play a part in a more sustainable future.
Local Economies
We believe in the importance of driving growth to local area economies. By providing a means for people to access local spaces, we hope to stimulate a buzz of activity within towns, precincts & localities . We believe that when local economies thrive, communities come to life.
Community Connection
We believe space activation plays an important role in community development and building connectedness between people.It is through this that we work towards building a supportive, inclusive and diverse society.