SpacetoCo signs Collaboration Agreement with the Town Team Movement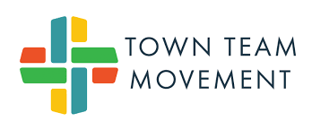 SpacetoCo is thrilled to announce the collaborative working relationship with placemaking leaders, the Town Team Movement, has been formalised. This month, both parties signed a memorandum of understanding to support each other's mutually aligned work and values. The Town Team Movement nurtures placemaking by supporting grassroots community groups to create positive and lasting change in neighbourhoods. SpacetoCo provides organisations like Town Teams with the tools to easily share activated community places without time-consuming administration.
'Working more closely with SpacetoCo makes sense and is exciting to us as they are an enabling tool that connects people and places. Their offering is something that can help our Town Teams earn additional income for projects whilst also encouraging existing spaces and places to be shared more effectively.'
-Town Team Movement Co-Founder, Jimmy Murphy
Over the past 4 years, SpacetoCo has met regularly with the Town Team Movement to share ideas and support aligned projects and events. In that time, the Town Team Movement has grown to over 100 teams in Australia. SpacetoCo has become the platform of choice for over 1700 hireable community spaces.
'We love it when there is an opportunity to work together with the Town Team Movement or any one of their Town Teams. Their approach of the community leading positive change through place-based activity is congruent with our purpose of connecting the community and making better use of existing assets.'
-Jeremy Hurst, SpacetoCo Co-Founder and Director.
Both organisations also work closely with local governments and provide training and resources in the areas of community development, economic development and placemaking.
The image featured in this story features the first 'Inglenook' created by the Inglewood on Beaufort Town Team. The group rejuvenated the frontage of a 70's commercial building on popular Beaufort Street north of Perth City and turned it into a beautiful outdoor space for anyone to use. To allow individuals to book the Inglenook for large events they listed as free to hire on the SpacetoCo marketplace. Hirers using the space for commercial reasons pay a modest $10 per hour which contributes to the upkeep of the space. The best bit in this story though is the boost to the surrounding businesses since this space was activated.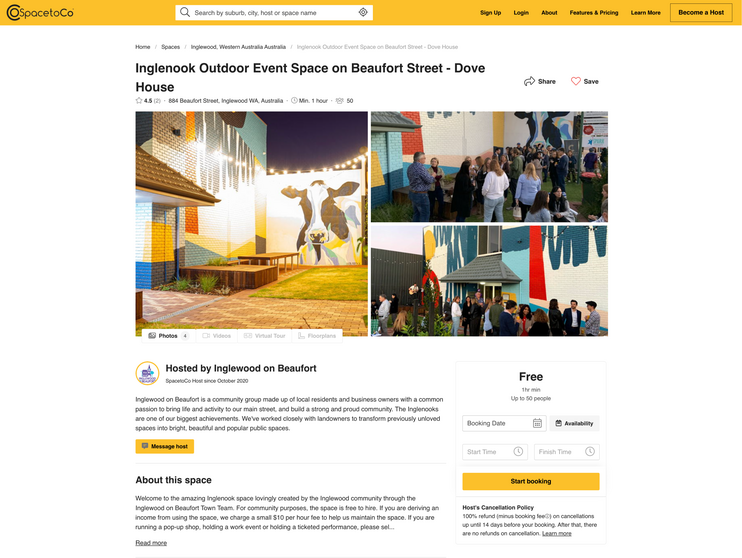 Image: Inglenook space by the Inglewood on Beaufort Town Team: https://www.spacetoco.com/space/inglenook-outdoor-event-space-on-beaufort-street-dove-house