Space Sharing and Event Ticketing Unite!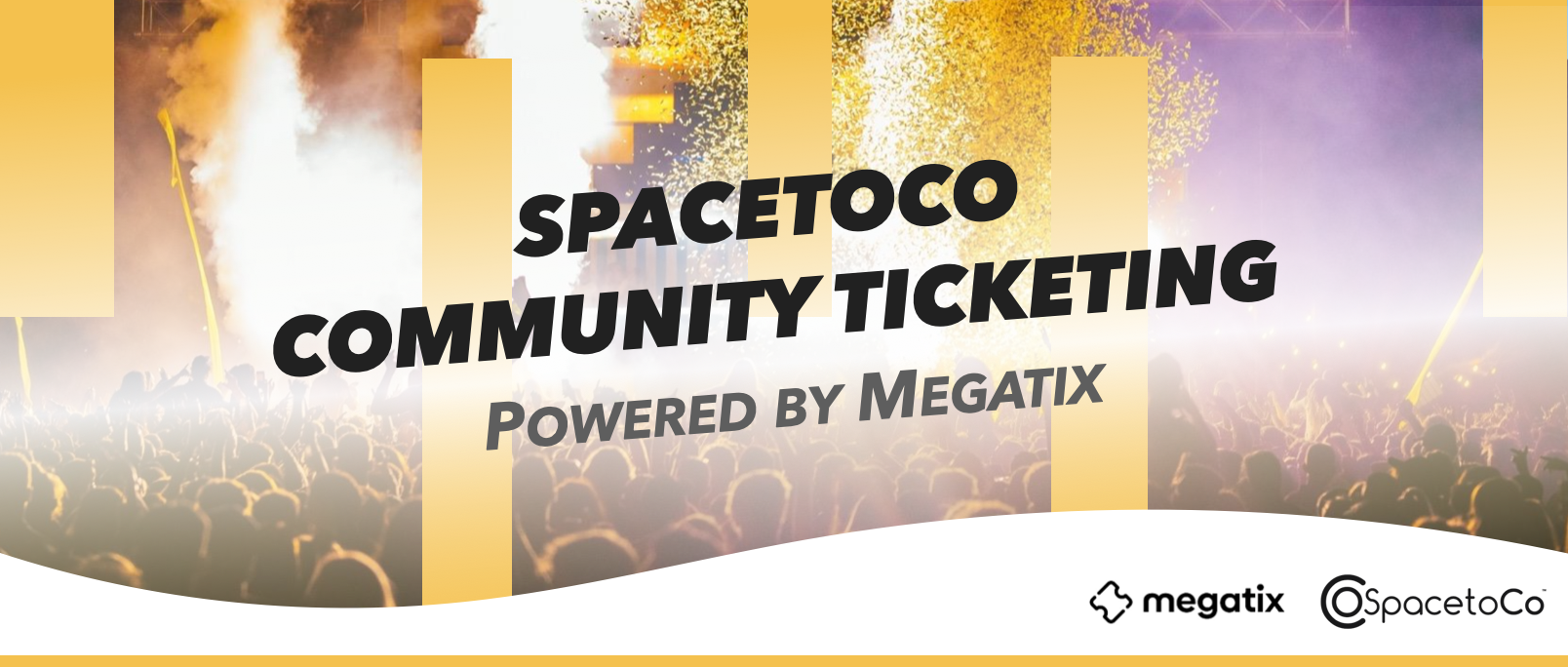 SpacetoCo has commenced a joint collaboration with Megatix to power its community event ticketing functionality. The initiative will be one of the first of its kind allowing hirers to simultaneously find and book a space whilst also setting up ticketing… all within the one system.
SpacetoCo, which has developed and grown as a marketplace for community venue hire, knew there was value in developing ticketing functionality for community centres and local government. Megatix as ticketing experts can provide this much anticipated functionality, immediately.
'Rather than build our own ticketing solution, we reached out to another WA-based business who was already solving this problem and doing it faster than we ever could. Collaborating with others is what we do!'
- Daniel McCullen, Co-Founder SpacetoCo
Megatix shares many of the same goals and aspirations as SpacetoCo. When it comes to the user experiences, both organisations believe in building beautiful software that is user-friendly, fast and allows customers to self-serve in as few clicks as possible.
'Any online checkout process should be sequential, familiar and easy to follow. We see so many solutions out there that are clunky and trip up users. We love what SpacetoCo are doing so this is the perfect collaboration for Megatix.'
- Roshan Odhavji, Founder & Managing Director Megatix
The first stage of this collaboration allows SpacetoCo Partners to jump onboard with Megatix immediately and collect 100% of their ticket sales earnings from SpacetoCo, meaning one single provider. For local governments, this means a simple, one-stop provider.
The second stage is a software integration between the two platforms allowing guests and hosts to manage their own ticketed events within SpacetoCo. A live activity feed of upcoming events on each space page will also provide cross-promotion of space owner events and community programs. Additionally, community program providers will be able to set up their ticketed events and their venue hire all at once. This will provide huge time-savings to local government program providers and to members of the community selling tickets for the events they run.
'We know that to run any community program, you need a space - Linking space hire with event tickets makes complete sense and we can't wait to see the positive impact on space utilisation as well as event or community programme uptake and engagement.'
-Jeremy Hurst, SpacetoCo Co-Founder.
Local governments will usually promote their activities to their own ratepayer base - but with a borderless marketplace approach, cross-boundary marketing to a wider audience becomes possible. For example, people who live down the street from a community facility that is a part of a neighbouring council will be more likely to discover classes, performances, workshops and more via the spaces closest to them. For space owners generally - the data insight on how spaces are used for events and programmes will be invaluable and help inform marketing activities as well as needs and demand.
If you would like any further information feel free to reach out to info@spacetoco.com