How Elle joined SpacetoCo and brought a country with her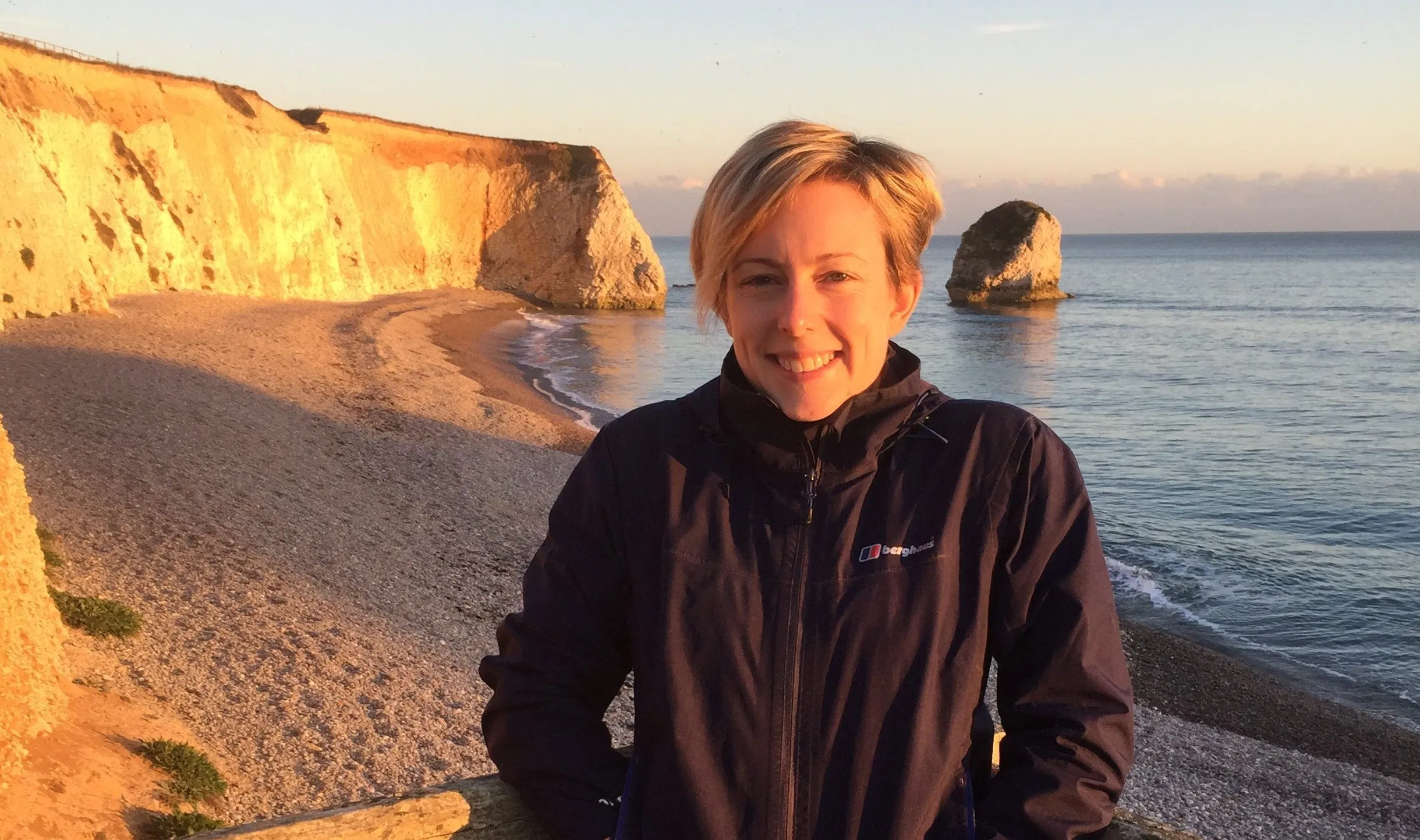 Meet Elle who will lead SpacetoCo New Zealand
It shouldn't be this hard! This is what kept going through my head when I needed to book space for workshops after I first moved to Auckland. It wasn't that the space didn't exist - it was more that I couldn't find it. And when I could, I had to spend hours calling each place to work out the pricing and availability. This problem plagued me until I became a bit obsessed with it. I bored the pants off my husband and friends, telling them I was sure there must be something in my Big Idea for an Airbnb for booking meeting space. Having spent the last 12 years plying my trade as a Management Consultant helping big companies to do Digital Transformation (no - my mum had no idea what I did - It's mainly moving boxes around in Powerpoint), I decided to throw my skills behind solving a problem I really cared about.
Waste not want not...
I really hate waste. I'm that person who freezes questionable veggie scraps to make stock. My Tupperware collection could have its own indexing system. I reheat my tea. But if there's one thing I hate more than food waste, it's wasting time. Time is our most precious com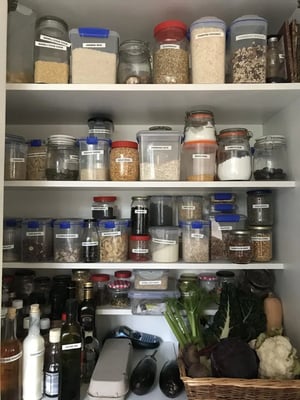 modity. Who knows how long we've got on this inexhaustibly interesting planet and I like to be intentional about how I fill my days. I don't like to waste time doing tasks that should and could be easier. I love to spend my time exploring and experiencing. The Space we inhabit is a huge contributor to our experience and memories and there are so many incredible spaces around us in New Zealand. However, many spaces that cost a lot to maintain are empty and wasted because there is no easy or affordable way to share them. There is endless potential to do more with the spaces in our neighbourhoods and the opportunity this brings for new connections, community and creations. This is a solution I wanted to devote my time to.
Taking the leap
As a newbie to New Zealand with no TV and no friends, I had lots of time on my hands. So I spent my evenings & weekends interviewing people who booked space regularly and people who owned or managed spaces. I met some truly inspirational people who were using their limited time and resources to create amazing community events but who dreaded the task of finding the right space. I heard the stories of people who loved their space and had dreams of creating a thriving hub for meetings, artists, performances and parties - but who didn't have a channel to connect with people and businesses around them. I was convinced enough from these conversations that it wasn't just me - that there was something in my idea. So I took the leap, closed the door on my consulting career (armed with as much free stationary as I could sneak out) to embark on start up life!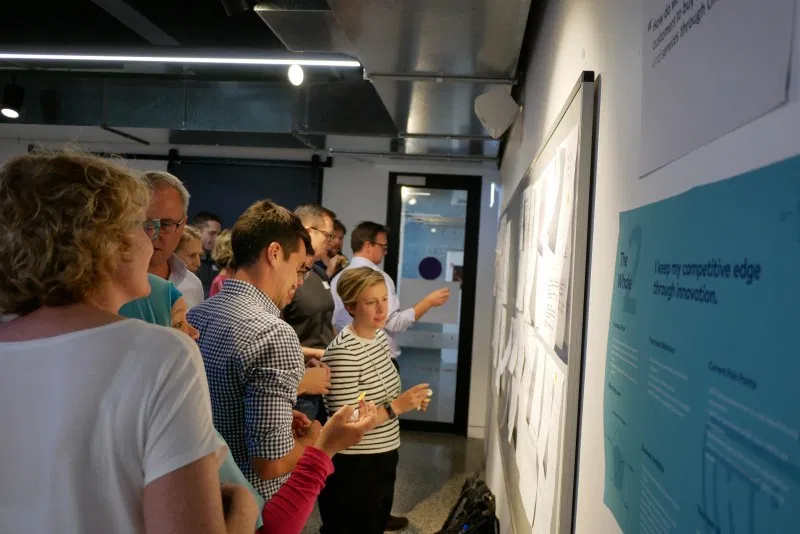 Management Consulting 'Action shot'
Powerpoint dreams
It took me about an hour to realise that my consulting skills of selling dreams through Powerpoint and postit notes would not enable me to build Airbnb v2.0 for event space sharing... and it turns out wordpress is REALLY difficult. Struggling to make progress, I hit a further low point when some ex-colleagues across the ditch in Oz told me they had seen My Idea on Shark Tank. Turns out some dudes over in Western Australia had already built it. I clicked through the link hoping it was actually shit. It wasn't.
SpacetoCo ticked all the boxes I had designed in my powerpoint dream version of my future site. Great user experience, search by event type, see real time availability and pay in seconds. As my vision of being hailed as the kiwi answer to Brian Chesky faded before my eyes, I had a brain wave - hang on a minute - SOMEONE'S already built it! This means I don't have to. Plus reusing something that already exists fits with my values of not wasting things. And it would save me months of time. Time that could be joyfully spent indexing my Tupperware collection. Renewed with energy I set out to make contact with Perth, made trickier by the fact that these chaps had neglected to publish their email addresses anywhere online. As two of them were helpfully called Daniel I took a punt and pushed send on an email to Daniel@spacetoco.com and anxiously awaited a response.
And they lived happily ever after
As you've probably guessed this story has a happy ending. I am super skilled at guessing email addresses and Daniel #1 got back to me offering a skype chat. We hit it off and SpacetoCo New Zealand was born. I still have to pinch myself that Shark Tank and the magic of the internet has led me to work with three people who care as passionately about connecting people with amazing spaces as I do. They have kindly shared with me their knowledge, experience, homes and homemade kombucha and in return I've pounded the pavement of Auckland town finding spaces to be our first Hosts. I've also done some epic powerpoints on Digital Transformation for them which I'm sure they will treasure.
I'm really proud to be part of the SpacetoCo family and am hopeful that we will be able to unlock the potential of a sharing economy for spaces all across Aotearoa, helping people make more from the space around them.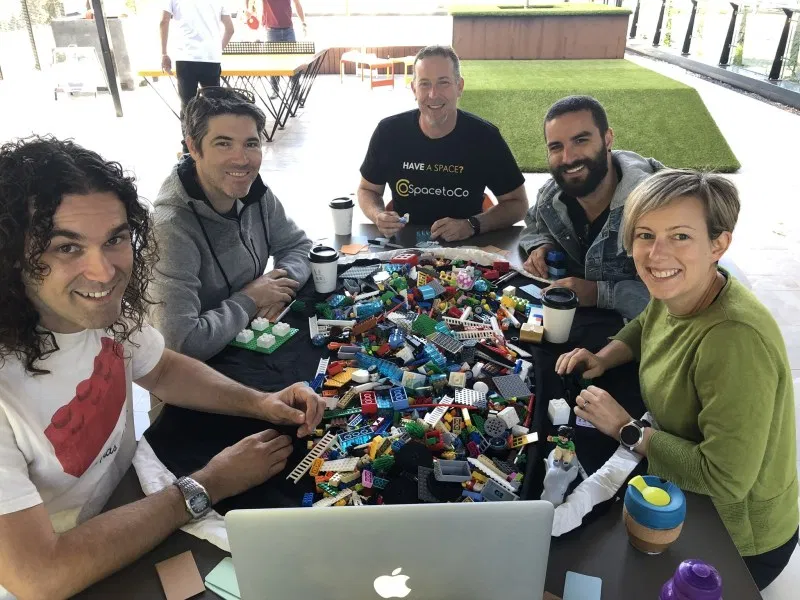 SpacetoLego
Elle Bell is the SpacetoCo lead in New Zealand.
Reach out via elle@spacetoco.com