Life in Paradise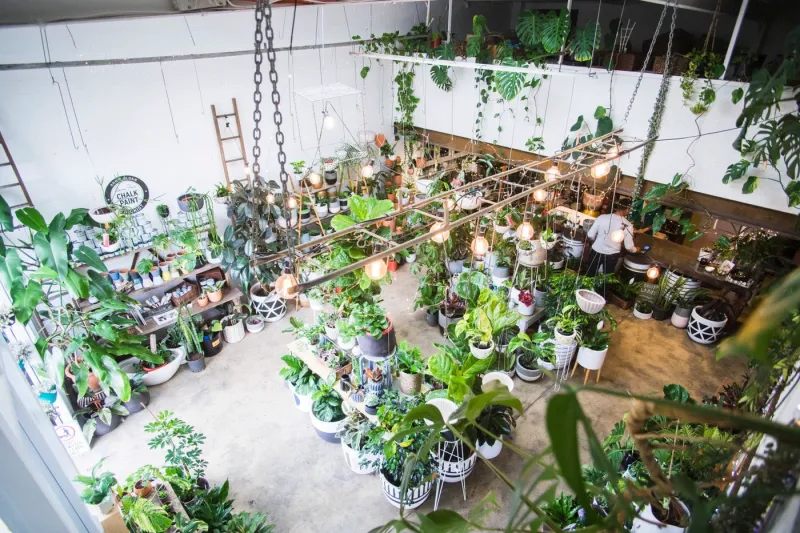 It was around 2 years ago that my wife fell in love with a little plant shop based in Booragoon, Western Australia. Every few weeks she would return home with the most incredible looking indoor plants that weren't available in your standard nursery. Indoor plants at the time were starting to make a reappearance in Australian Households, but in a much more appealing way than our parents classic brick planter box in the front entrance of some 80's and 90's homes.
Eventually, she pulled me away from the house one Saturday afternoon, and I found myself lost in a tropical oasis filled with life, colour and inspiration. There were plants hanging from the ceiling, pots that belonged in any designer magazine, and flowers that looked like they'd come straight out of a rainforest.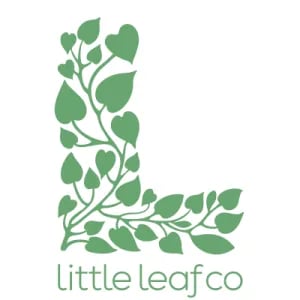 Little Leaf Co had managed to turn the concept of a nursery on its head, offering up a smorgasbord of desirable green options to fill every corner of our home. All of a sudden our house began to bring the outdoors inside and we started to appreciate the natural light our windows afforded to keep our plants alive.
After SpacetoCo as a concept was born, we had a newfound appreciation for Space in all its formats. Those hidden and unique spaces that no one knew about, and Space that sat under-utilised for most of the day was all part our dream for SpacetoCo. With this in mind, I started to explore how a Space like Little Leaf Co could be used.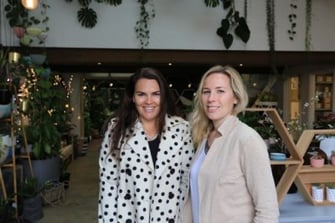 Little Leaf Co is a botanical warehouse brimming with pots big and small and the lush greenery to fill them, as well as ceramics, assorted homewares and other gifts. According to the owners, 'Injecting a space, be it work or home, with lush green foliage is one of the easiest and most prudent ways to create interest and make space feel more welcoming. Besides, plants improve indoor air quality and make us feel good.'
I met the lovely owners Morag & Rosie one Saturday afternoon and explained the vision of SpacetoCo. What else could this space be used for? A bride & groom looking for a unique location for photos of their special day? With such a beautiful space to work with, the possibilities were limitless. We spent the next few months planning out how Little Leaf Co could benefit from these ideas before Morag and Rosie decided to list Little Leaf Co as an amazing photography Space.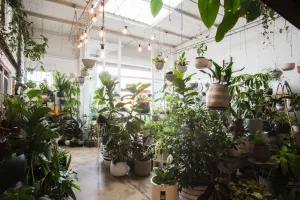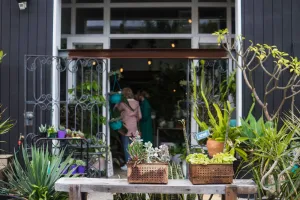 Within a week of listing, Out with Audrey (where the world of street-style threads and accessories meets a finely curated selection of unique homewares from across the globe) got in contact and booked a photography session for their new range of clothes. They spent the day shooting some amazing photos, filled with natural light and a variety of beautiful backgrounds.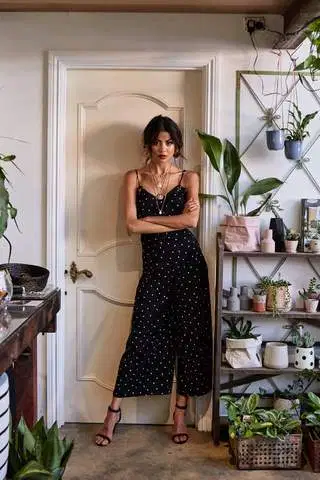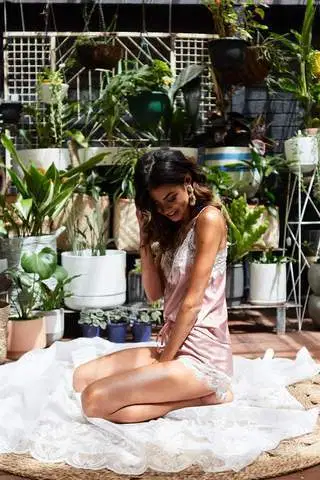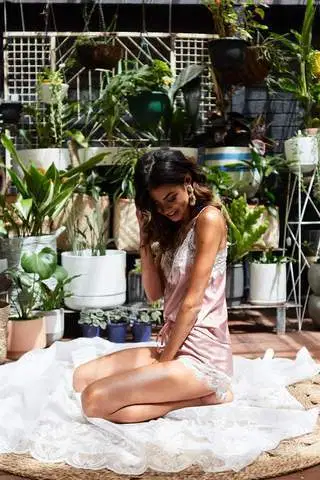 By opening up their minds and Space, Morag and Rosie from Little Leaf Co have opened their business to a new revenue stream, sure to be a hit with Perth creatives.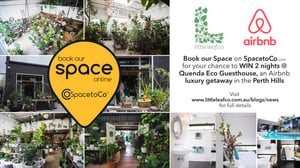 As a way of celebrating this fantastic SpacetoCo listing, we've teamed up with Little Leaf Co to Win 2 free nights at Luxury Eco Guesthouse in the Perth Hills. The competition is open for all approved bookings made between November 21st 2017 & January 31st 2018. Entry is automatic, and the winner will be notified in early February 2018.
Daniel Franco
SpacetoCo | Co-Founder