Let's Thursday like We Friday - What a Way to Spend May!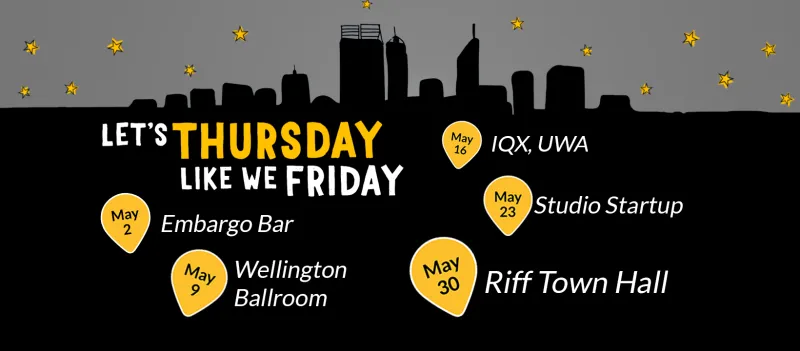 2019 saw the return of City of Perth's iconic Let's Thursday like We Friday campaign. For five weeks throughout May, the good people of Perth could celebrate the oncoming weekend one day early. 🤯The city transformed from quiet streets to a buzz of people enjoying all Perth has to offer. For some, that meant the chance to attend one (or more!) of Sofar Sounds' secret pop up gigs around the city…
For those not quite familiar with Sofar Sounds, think local music artists in a pop-up space. Sofar nights are stripped back, invite-only gigs - it's this signature style that makes the concept unique from a typical concert in a large venue. Another key detail that makes Sofar gigs, is the spaces in which they appear (which is kept under lock and key until the day before… shhhh...). Partnering with SpacetoCo, every gig was held in a different space - often tucked away in surprising parts of Perth city, making each event feel just that little bit more secret.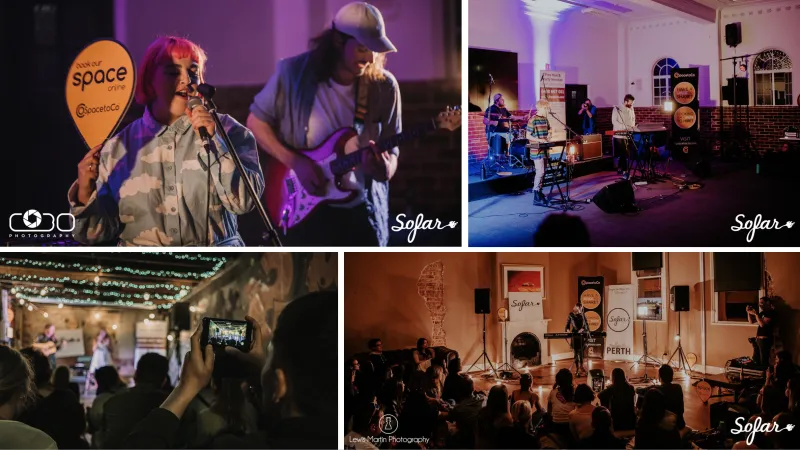 During May, Sofar gigs popped up all across Perth city - from a nautical themed bar in East Perth to a co-working space in Crawley, even to a historic ballroom space on King Street. Attendees had a chance to explore parts of the city they may never have been before. Where these spaces would normally be quiet and empty on a Thursday night, the month of May saw them buzzing with crowds as punters gathered for a night of music. Local artists used their original songs and music styles to link the feels of the venue with the vibe of the crowds. All of a sudden, there was connectedness formed by music, a special space and a Thursday night.
What put Let's Thursday over the top was the buzz and involvement of people. As you walked the city streets, you could see cafe's, restaurants and bars overflowing, bustling with activity. If you stuck around long enough, you could see people walking to the gigs carrying cushions and leftovers from their dinner, chattering away with excitement. It was as if Perth longed for an excuse to get out and about, and the Let's Thursday like We Friday campaign became just that. The first Sofar Sounds gig was held at Embargo Bar at Point Fraser. The manager of the space reported their busiest Thursday night yet, with people getting a bite to eat before relaxing to a line up of three local artists. Cafes on King Street bustled with business as people passed the time before heading to a gig tucked away in a space above them. The involvement of people not only added to their experience, but businesses thrived on it too.
It seems May was a great month for everyone! Local artists had a chance to showcase their music, songs and charisma to the crowds of Perth. Cafes, restaurants and bars bustled with increased activity. And the people of Perth had an excuse to explore the hidden spaces of the city, discover new music and to Thursday like we Friday!
Spaces from the campaign:
Images credited to the following photographers
Mendelle Media, Lewis Martin Photography & COBO Photography
Francine van den Berg is a manages Customers Support and Marketing with www.spacetoco.com.