Oh how the space shapes the performance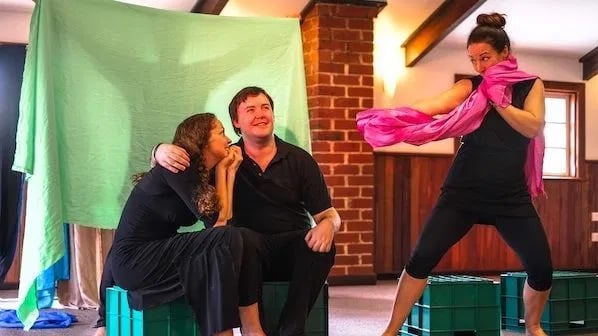 We recently caught up with Irma McCullen, the Artistic Director for Perth Playback Theatre Company, to hear how Space can have an enormous impact on ones performance.
"The Perth theatre scene is one of the best in Australia. There are many opportunities for everyone to be involved in community theatre and the quality rivals much of the offering from touring professional shows. The popularity of Fringe World has given artists a forum to stage original and dynamic shows that would otherwise not be seen by the public. It's definitely an exciting time to be in the Arts in Perth!
However, an ongoing challenge for those not attached to a community theatre is finding spaces (that are affordable) to workshop, develop, rehearse and ultimately perform shows that will not be budget killers.
Often a venue adds a number of elements to a performance from setting the tone of the show to offering unique perspectives to flexible spaces allowing for creatively organising viewing areas to allow for audience interaction.
As the Artistic Director for Perth Playback Theatre Company, I am constantly faced with his challenge. We rehearse in school spaces (a wonderful resource) but when it comes to public gigs we aim to find unconventional performance spaces to show how theatre can and should occur anywhere. Many traditional theatres are simply too expensive to rent out for our small not­ for­ profit company.
So, having Spacetoco as a resource, which now boasts a 'performance' search button, opens new options for gigs for our group - just like this Music Venue Creative Space in East Victoria Park. From wineries to cafes and school theatres and council spaces, Playback Theatre can now find those hidden gems to set up public gigs throughout Perth, becoming accessible to a wider audience.
The ability to view photos, check availability, consider costs and then book has reduced our team's workload significantly. No more awkward cold calls as the spaces that may be suitable are on the site, ready to roll!
I look forward to seeing more performances spaces appear on SpacetoCo that Perth Playback can use to bring our audience's stories to life!"
For the latest on Perth Playback Theatre, visit perthplayback.com.au